Glendive Public Schools would like your input! As many of you know, the District has launched a comprehensive planning process to identify the educational needs of the community and shape the overall vision for our future. Determining the goals and aspirations of Glendive residents is the main objective driving our planning efforts. This will be a transparent process in which we will continue to seek feedback to ensure we create vision which reflects our entire community. As part of this effort we will be reaching out in various ways to get your input. The first opportunity is available now through a community-wide online survey. Please consider taking a few minutes to fill out the survey through the following link:
https://www.surveymonkey.com/r/YYSPZTB

Mrs. Stanhope's 5th graders hard at work!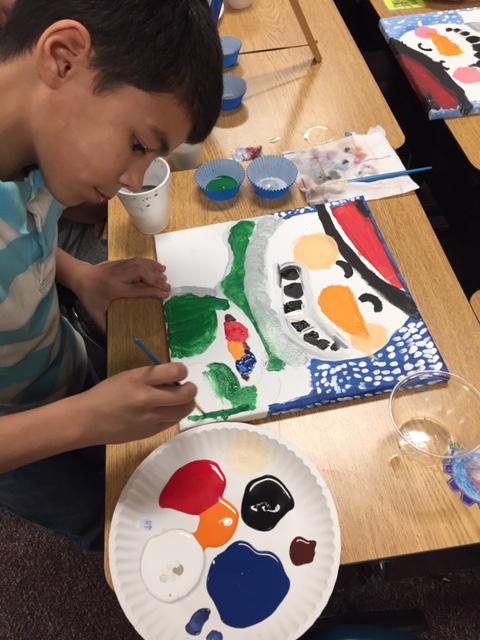 Please check out the following link to see a letter from Superintendent Schreibeis to all LES Parents. It was sent home today with all students. Here is the link to the letter:
https://www.lesglendive.com/o/les/news

Some of Mrs. Kirkpatrick's 5th graders practicing perimeter, area and creativity redesigning Santa's North Pole.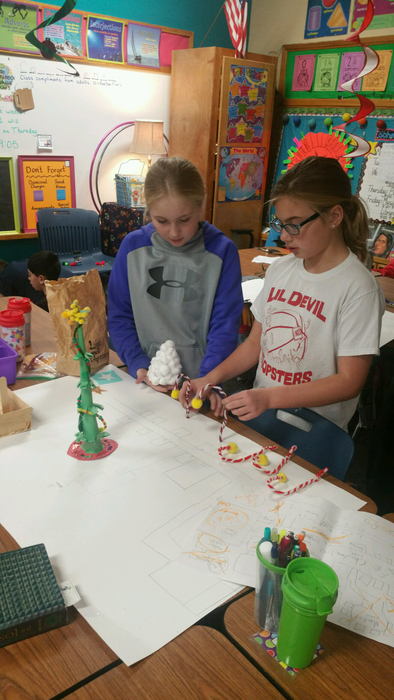 Check out these sensational door decorations!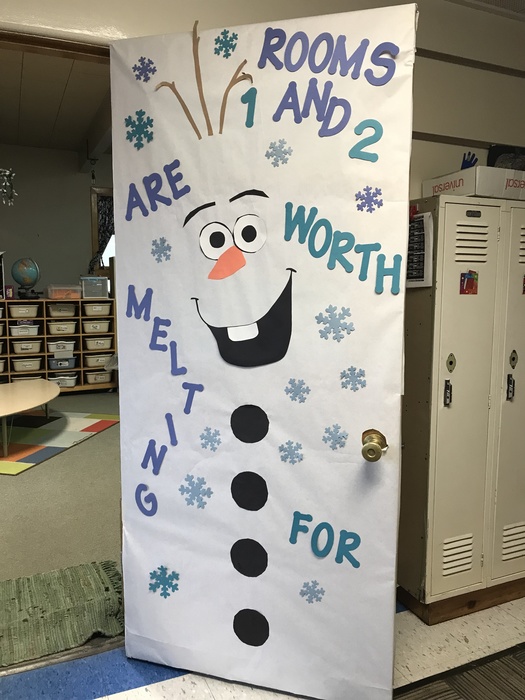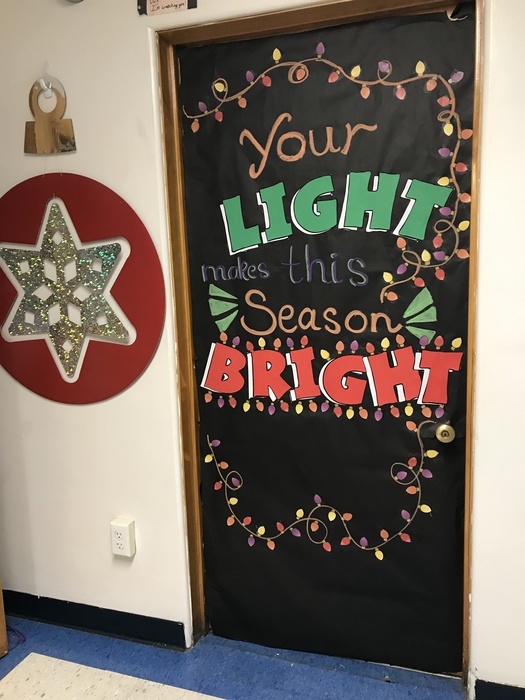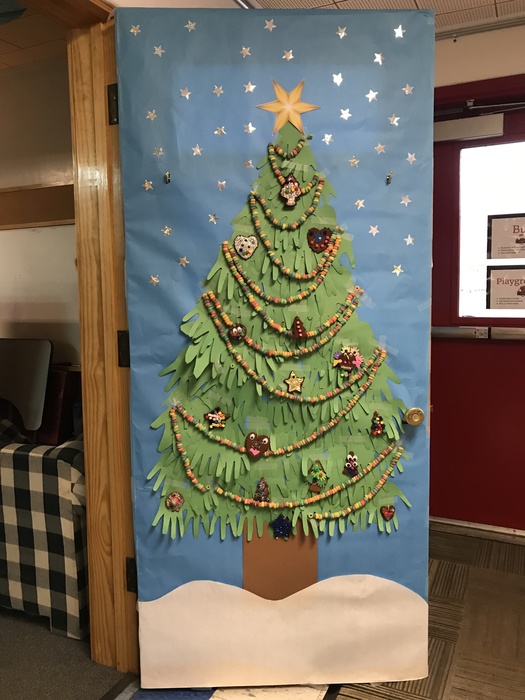 Third and fifth grade students at LES participate in a snowman STEM activity!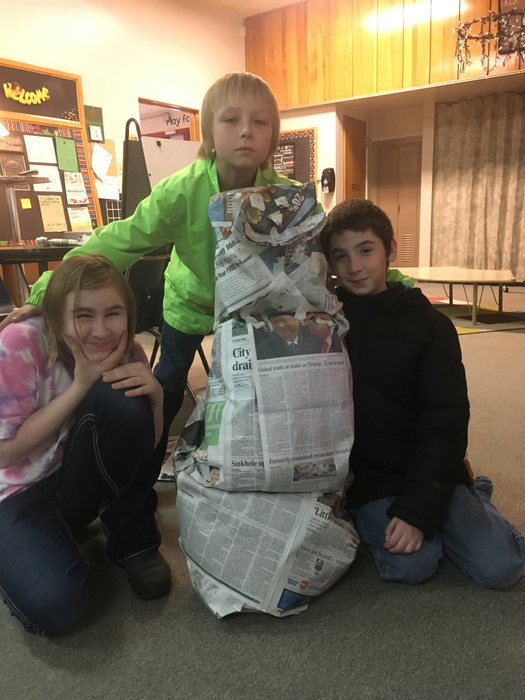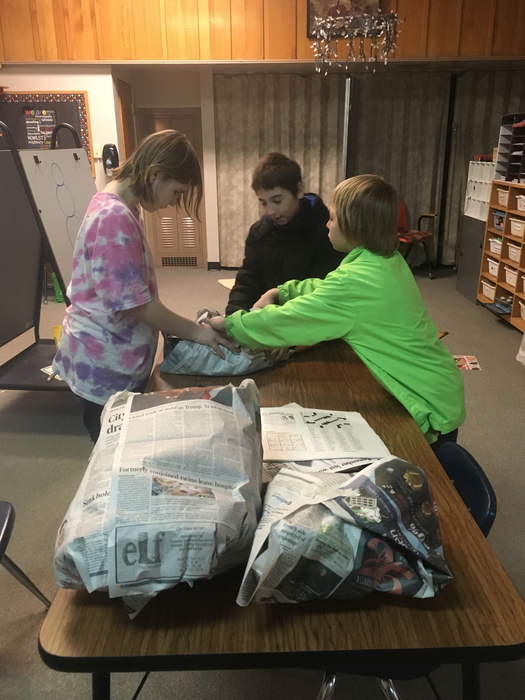 Congratulations, Miss Strehlow on an entertaining Christmas concert!!! #GODINOS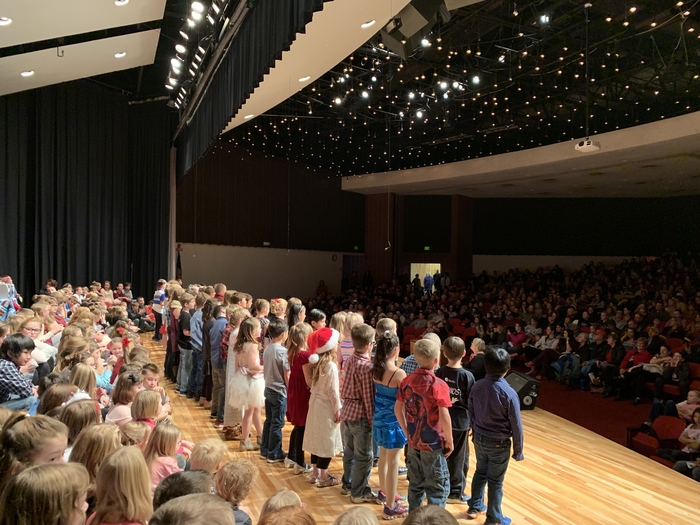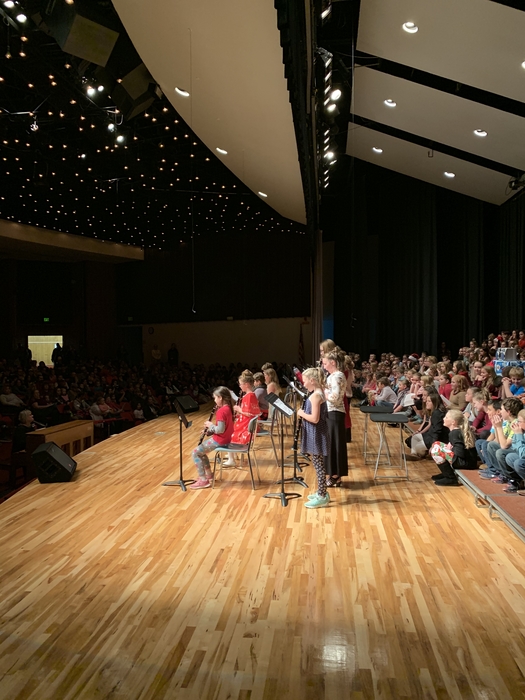 Mrs. Cunningham doing Bal-A-Vis-X with students.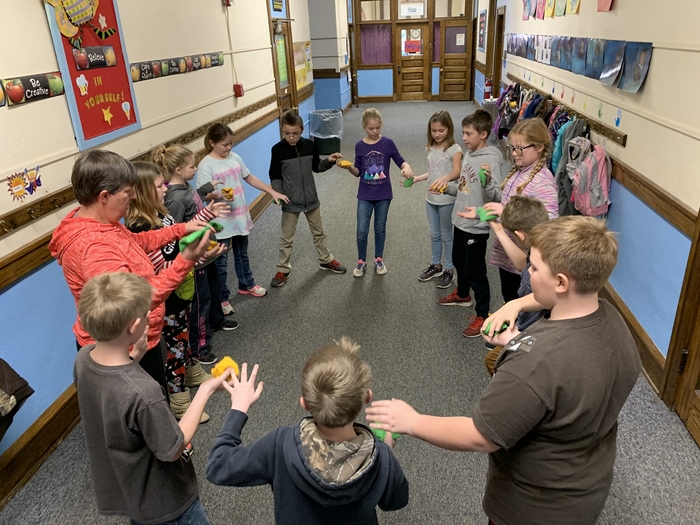 Important Christmas Concert Information! Rehearsal - Band students need to bring their instruments and a cold lunch Concert - Band students meet in DCHS Band Room at 6:30 -5th Graders not in band meet in DCHS Choir Room at 6:45 -4th Graders meet in the music hallway at 6:45 -3rd Graders meet in the auditorium hallway at 6:45 Quick reminder that the stage gets hot; student should dress accordingly. Coats should be left with parents. Students will be dismissed from the stage after the concert and parents should meet them where students met before the concert.

Getting into the Christmas spirit!

There is an amazing opportunity for Lincoln Dinos on Monday, December 3rd from 3:30 to 7:30. Parents can bring their Dino to one of the participating salons for a free haircut! Thank you so much Salon Bliss, Montana Glam, and Pixie Beautique!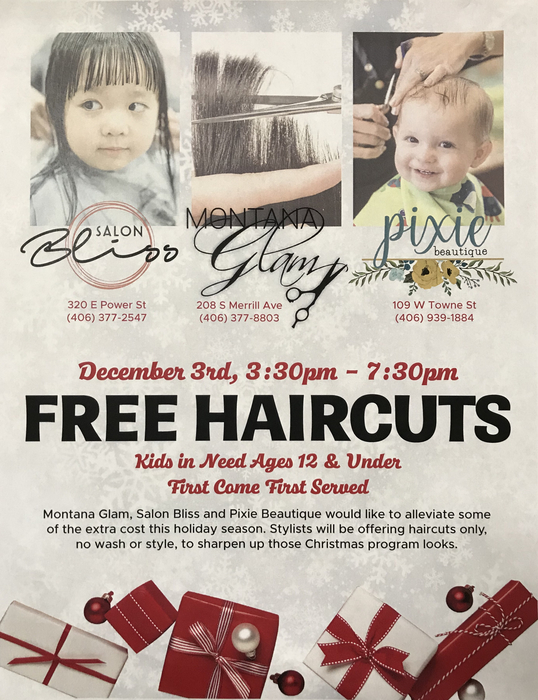 We love celebrating student success!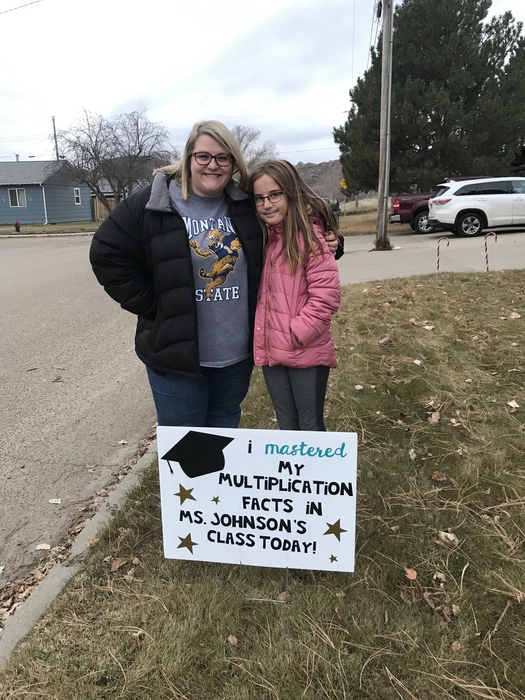 Today Mrs. Silha's class had a Skype Author visit with Ken Derby who currently lives in Egypt! They have read two of his books this year. The students came up with great questions about writing, publishing, and being an author! #WEARELINCOLN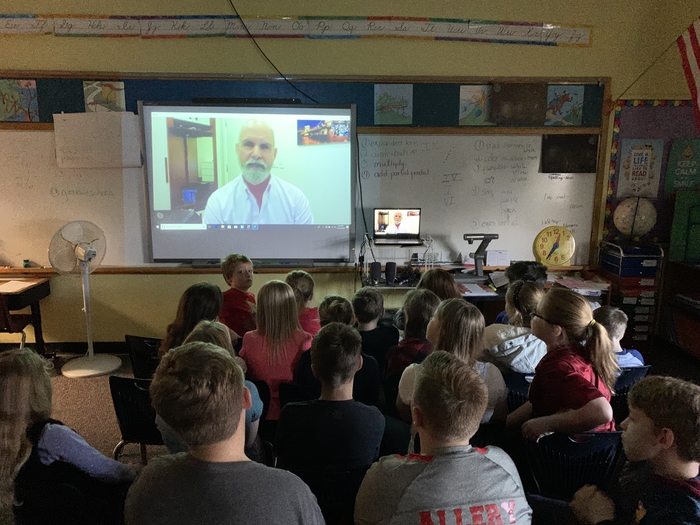 LES Dinos were treated to DCHS's performance of Beauty and The Beast! We think you definitely need to go see it at 7pm tonight!! #LESDinos #DCHSPride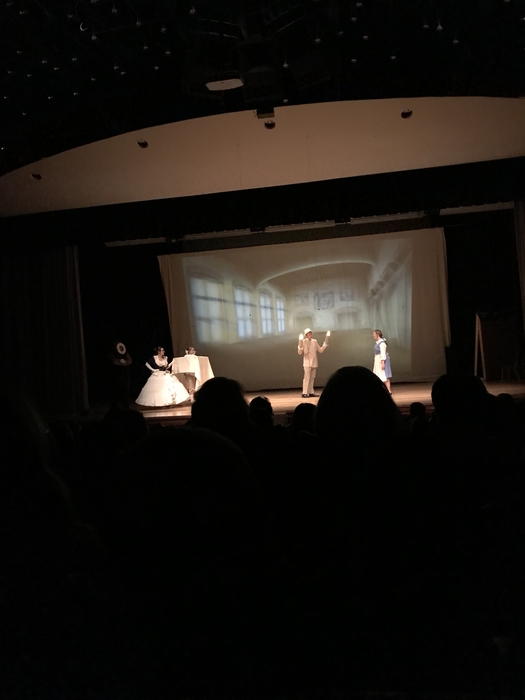 We were also treated to some magic and empowering words from Jeff Veley today! Jeff promoted how to use the peace sign approach when dealing with conflicts! What a memorable assembly!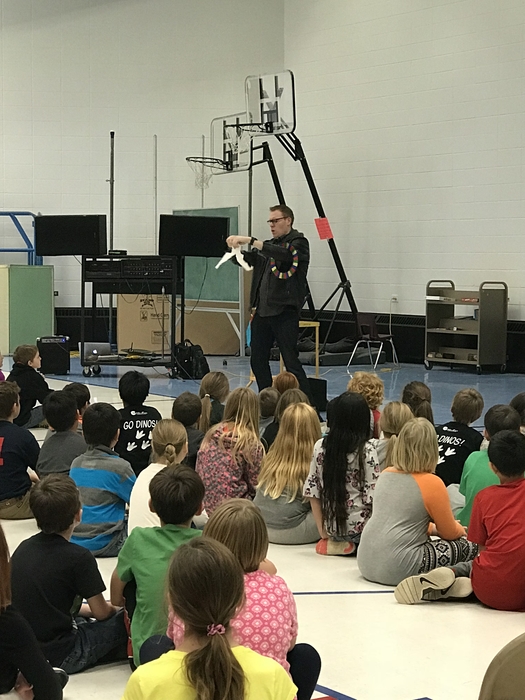 LES Dinos are attempting to break a Guinness World Record today for Stack Around the World! #LESDinos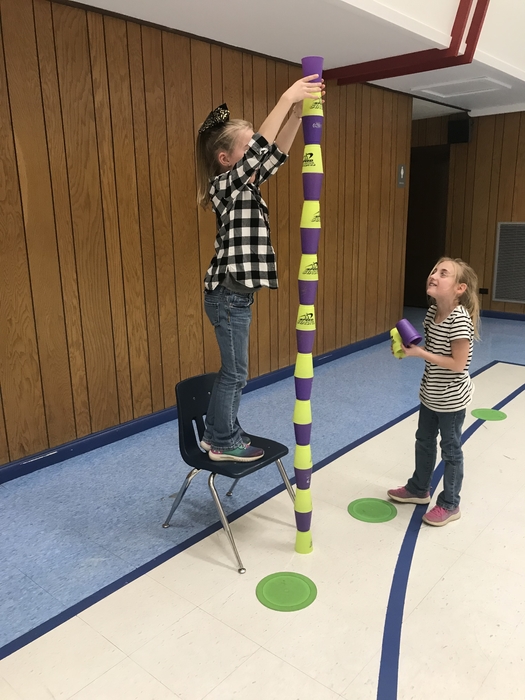 Don't forget to set those clocks back tonight!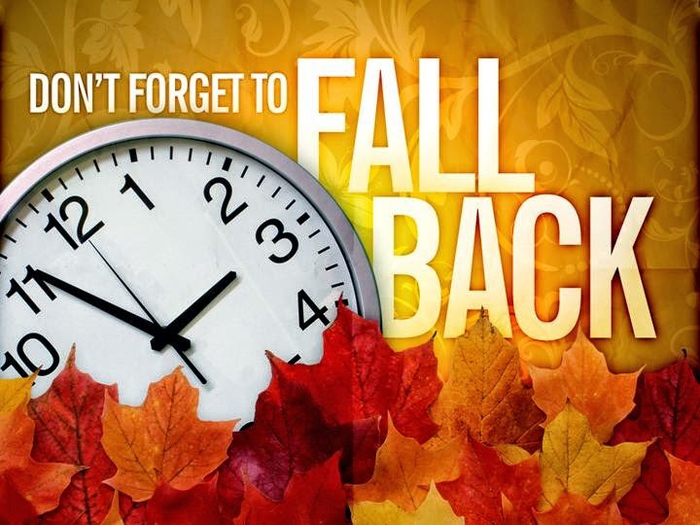 LES Dinos are rounding out Red Ribbon Week by dressing for success! We can't wait to see everyone dressed up in their best duds, ready for success! Parent-teacher conferences will also be held tomorrow from 2-8pm.

Let's Scare Away Drugs from our Future Day is tomorrow! LES Dinos can wear their Halloween costumes! (Please, no masks or prop weapons at school.)

The link between nutrition, physical activity, and learning is well documented. Healthy eating and activity patterns are essential for students to achieve their full academic potential, full physical, and mental growth, and lifelong health and well being.